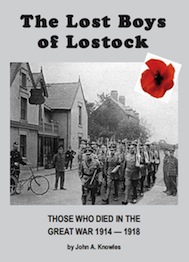 THE LOST BOYS OF
LOSTOCK - Those who
died in the Great War
£10.00 FREE
UK POSTAGE

(John A. Knowles)
A compelling account of the 65 men from the Cheshire parish of Lostock Gralam who were killed in the Great War. The author has unearthed the lives of the fallen and the personal suffering of their families. A book to remember.

PAY VIA PAYPAL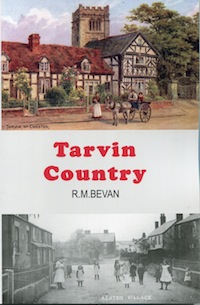 TARVIN COUNTRY
£9.95 + £2.00
UK POSTAGE

(R.M Bevan)
Latest in the popular Times Past series. Covers an area radiating four or five miles from Tarvin (Cheshire) and takes in Barrow, Mouldsworth, Ashton Hayes, Willington, Burton, Clotton, Duddon, Stapleford, Hargrave, Huxley. 100 pages with over 140 superb photographs.
PAY VIA PAYPAL