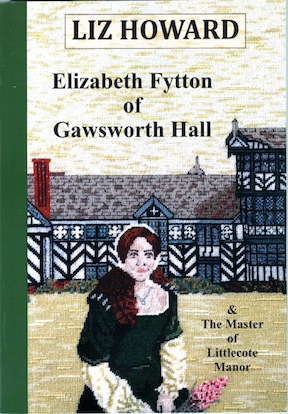 ELIZABETH FYTTON OF
GAWSWORTH HALL
£9.99
UK POSTAGE FREE
(Liz Howard)
Reincarnation? Or imagination?
This is the true story of Liz Howard's incredible experience of hypnotic
regression detailing a lifetime lived in Tudor England as "Elizabeth Fytton
of Gawsworth Hall". It is the tale of Elizabeth Fytton from childhood,
through her love affair with William Brereton to her death and the horrific
murder of a new born baby boy in Wiltshire. Subsequent research proved that all the characters in the story except one
actually existed, but how did Liz Howard's subconscious mind blend
historical fact with unsolved historical mysteries to create a Tudor love
story which has more than a ring of truth? Records show that Elizabeth Fytton of Gawsworth Hall was the daughter of
John Fytton. Her brother was Edward Fytton and one of her sisters was Ellen
Fytton. Surprisingly, Liz Howard's maiden name was Elizabeth Fitton. Her father is
John Fitton, her brother is Edward Fitton, and one of her sisters is Helen! More than a coincidence? You decide.
ON SALE CURIOSITY BOOKS, BACK HIGH STREET, RUNCORN OR VIA PAYPAL.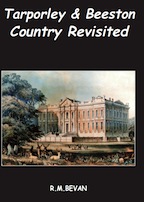 TARPORLEY & BEESTON COUNTRY REVISITED
£10.95
UK POSTAGE FREE
(R.M.Bevan)
This beautiful area, with Beeston Castle at its heart, is steeped in history from the king who buried his treasure to Oulton Hall's Tragedy. They are all here. New material includes Huxley's Clive of India, Beeston Hill Climb, colour photographs from Oulton Park's historic first motor-race meeting.
Over 220 evocative black & white and colour illustrations.